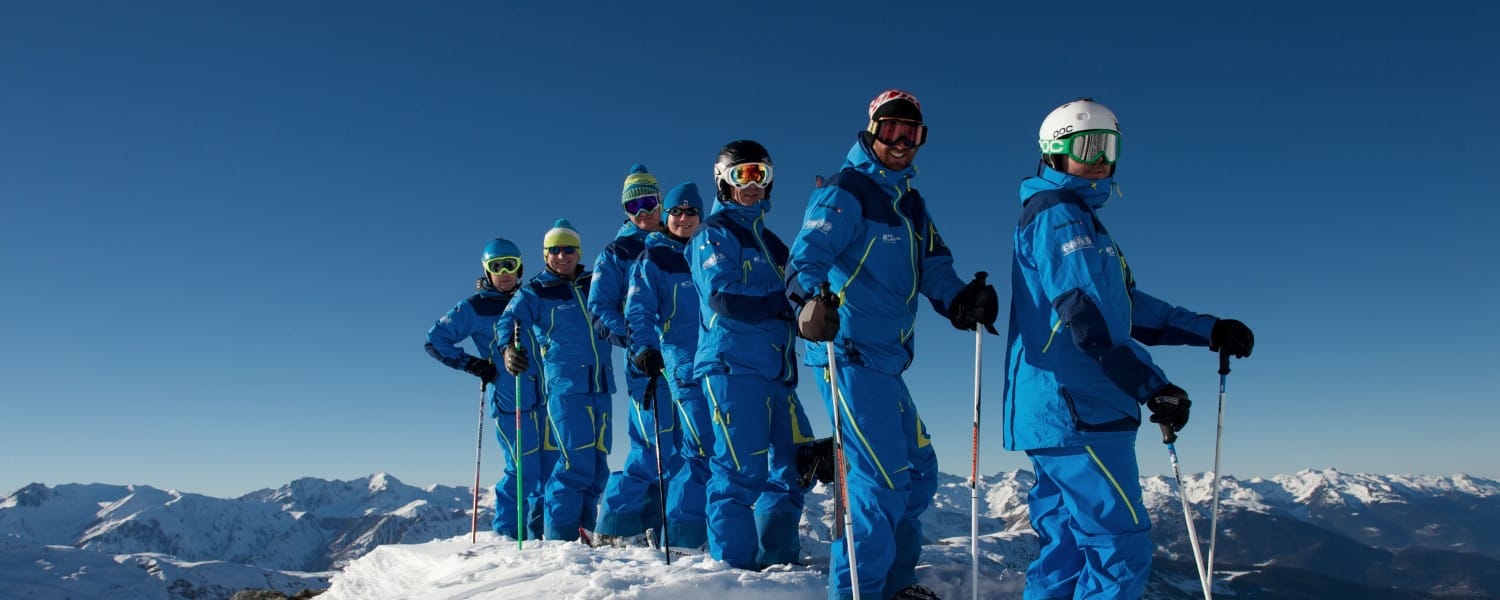 If one week of skiing per year is just not enough and you dread the last run of your annual chalet holiday, what about spending a season to train as a ski instructor? And if you're going to do that, you may as well push on and get a job to work as a ski instructor because then you can spend six months (or more) every year on the slopes doing what you absolutely love! Every year in early-January, just as the decorations are being removed from the trees and the final vestiges of New Year hangovers mercifully disappear, the hard-working hosts of The Chalet Company (TCC) put their game faces on once more and are thrust into action to welcome thirty-some clients descending on Méribel for a SnowSkool course! "For their
What
-Skool course…?" I hark you ask. Their SNOWSkool course. SnowSkool students have been lodging in Chalet Company
chalets in Meribel
Les Allues every year since 2009 whilst they train, over eleven weeks,
to become a ski instructor
. Or snowboard instructor for that matter! We asked SnowSkool's Operations Manager, Adam Sharps, to give us all an insight on what it is like to do a SnowSkool
ski instructor course in The Three Valleys
. Here's what he had to say on the subject... "2019 is our tenth anniversary of working with The Chalet Company in Méribel and it is a relationship we hold very dearly…I know how hard everyone from TCC works and the chalets and the delightful hosts are often cited as the reason that a great season becomes an unforgettable season for SnowSkool students! SnowSkool has been operating ski & snowboard instructor courses since 2003 and now has courses running in Austria, Canada, France and New Zealand. We have a range of short and long courses in these countries but the majority of our clients join us for 11-ish weeks and train to become Level 2 ski instructors. In France, SnowSkool works with
BASI
(the British Association of Snowsport Instructors) and so candidates will train and sit the BASI Level 1 and Level 2 Alpine Ski Instructor exams. BASI is an internationally-recognised ski instructor qualification that allows successful candidates to work as a ski instructor throughout the world.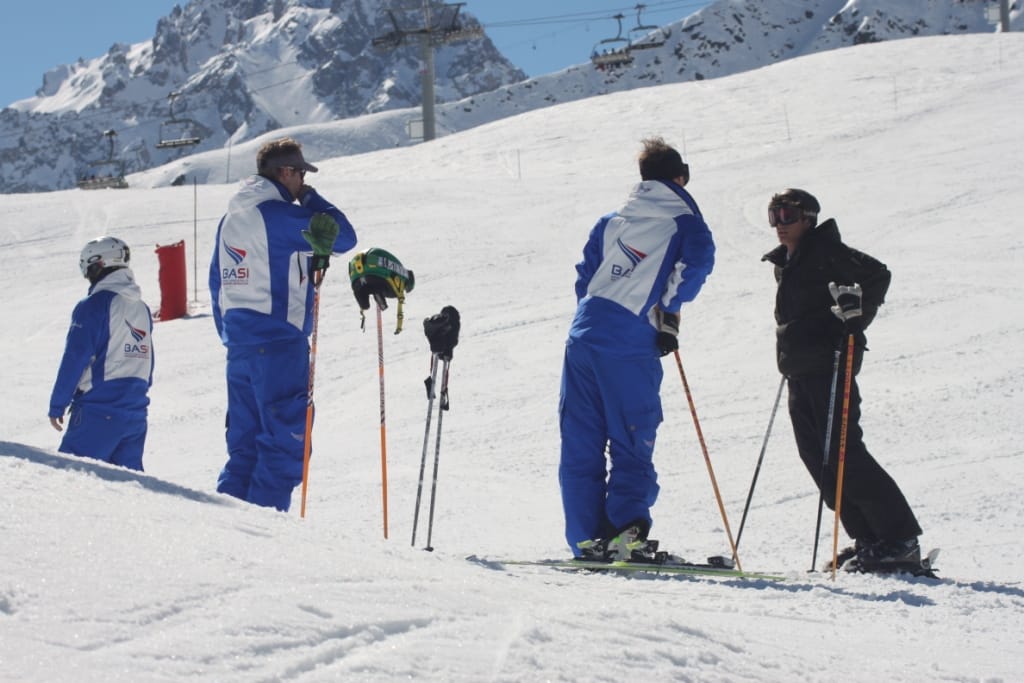 The training on the eleven-week SnowSkool course is provided by BASS – a British Ski & Snowboard School based in Méribel. Over the eleven weeks, SnowSkool candidates are put through their paces with 110 hours of structured tuition, 70 hours of Ski & Board School experience (35 hours is required for Level 1 and 35 hours is required for Level 2), the five-day BASI Level 1 exam, the ten-day BASI Level 2 exam, a ten hour first-aid course, a ski tuning workshop and a BASI child protection module. It is a very full schedule but ultimately it is a lot of fun too...after all it's skiing and not maths! The SnowSkool ski instructor course in Méribel attracts a broad demographic...in a typical year, we have students aged between 17 and 60 years old but with an average age of around 23 years old. Approximately 60% of the group are from the UK, with Australians and Europeans making up the second largest (15%) and third largest (10%) majorities respectively. The remaining 15% tend to come from all over – in the past we have had candidates from Argentina, Brazil, Canada, China, Ireland, Iran, Israel, Mexico, Russia, Singapore, South Africa, Taiwan, UAE and the USA - it's a veritable melting pot and all adds to the unique make-up of every SnowSkool course!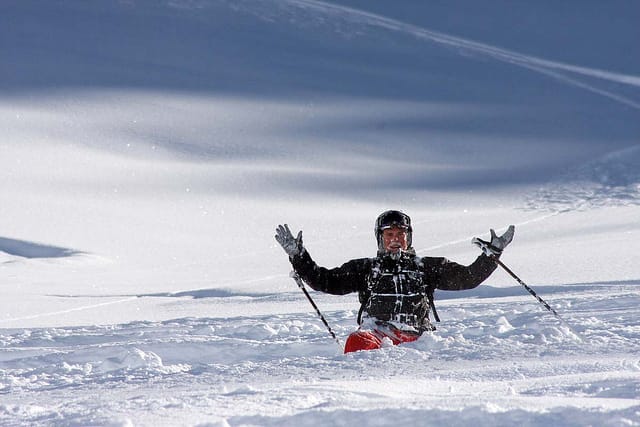 The only common thread is that everyone has a massive passion for skiing and snowboarding. Those joining the course do not have to be expert skiers, for the France course we recommend a minimum of ten weeks on-snow experience so, as long as you can ski most on-piste terrain with good speed and control, you are good enough to join the course! On every SnowSkool course, we also have at least one full-time rep whose job is to bring together all the individual elements of the programme. This is someone that you will see (almost) every day, who will make sure you know where you should be and when, who will organise the social activities in the evening and ski with you at the weekend. They are a best friend and big brother/ sister rolled into one!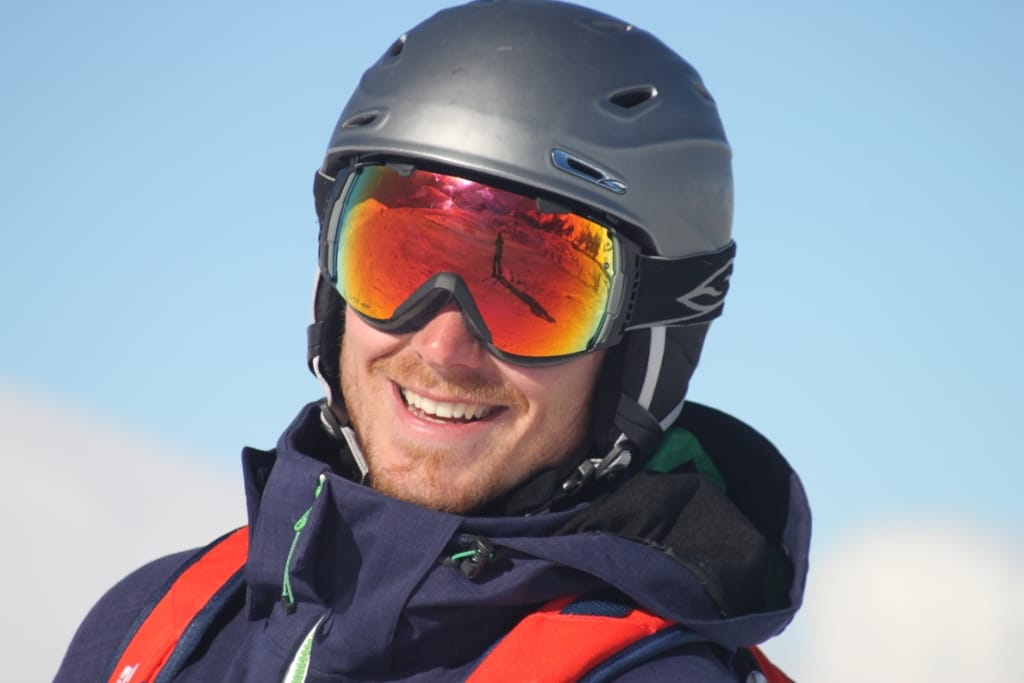 For more information visit
www.snowskool.com
or contact
team@snowskool.com